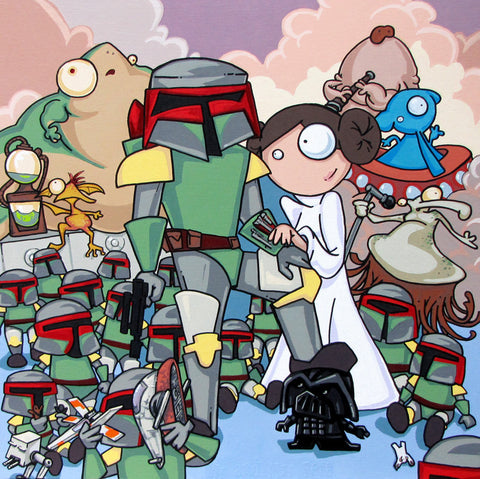 Every girl falls for the bad boy. Why shouldn't the princess get hitched to the toughest of them all? It all started when she put a bounty out on his head. One thing led to another and now baby bobas everywhere. These little ones are sure to grow up to be as strong and handsome as their father. At the end of the day, it's all about family.
This listing is for one digital reproduction. The original painting is acrylic on wood panel.
Printed on high quality archival photographic luster paper. 
Prints are hand signed in black ink.
Print includes approximately 2" white border.
Standard size for framing.
Colors may vary only slightly in terms of brightness & contrast due to customer monitor variations. 
Related Products
---