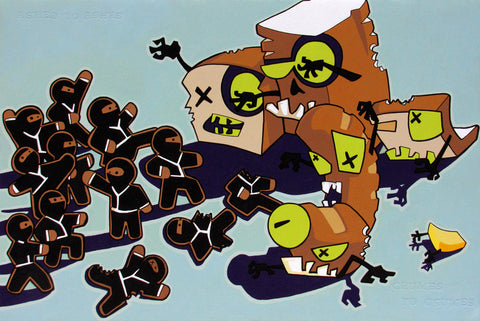 When zombies walk the streets feeding on everything in sight, the only thing that can save you are ninja bread cookies! Its ninja bread men vs. the walking bread zombies. "Ashes to ashes, crumbs to crumbs…"
This listing is for one digital reproduction. The original painting is acrylic on wood panel.
Printed on high quality archival photographic luster paper. 
Prints are hand signed in black ink.
Print includes approximately 2" white border.
Standard size for framing.
Colors may vary only slightly in terms of brightness & contrast due to customer monitor variations. 
Related Products
---